As aforementioned, English summer camp is an ideal activity for students in their summer holiday. Let's look cast our mind back over the activities of summer camp 2017 held by S-World Vietnam at Nghia Tan secondary school, Cau Giay district, Hanoi.
English summer camp was participated by 20 volunteers including 10 international volunteers from United Kingdom, United States, India, Germany, Ireland,..) and 70 high school students.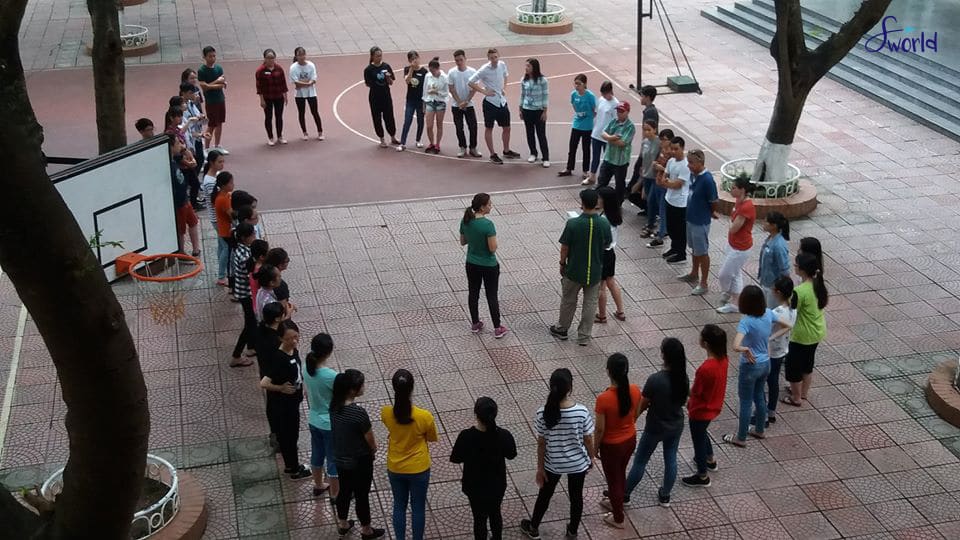 Major activities were held in S-World's summer camp.
According to creative activities, students had chances to learn about international culture and social skills. It was such an interesting programme with the following activities:
Firstly, at the beginning of every session, participants joined a warm-up game to get ready for the main activities.
Next, volunteers organized trial activities and amazing races to strengthen students' team-working skill, adaptability and other soft skills.
Moreover, workshops were held up for students to find out social issues.
The speciality of S-World's summer camp was that students had an opportunity to communicate with native English speakers so that their English had improved pretty much as well as explore international culture.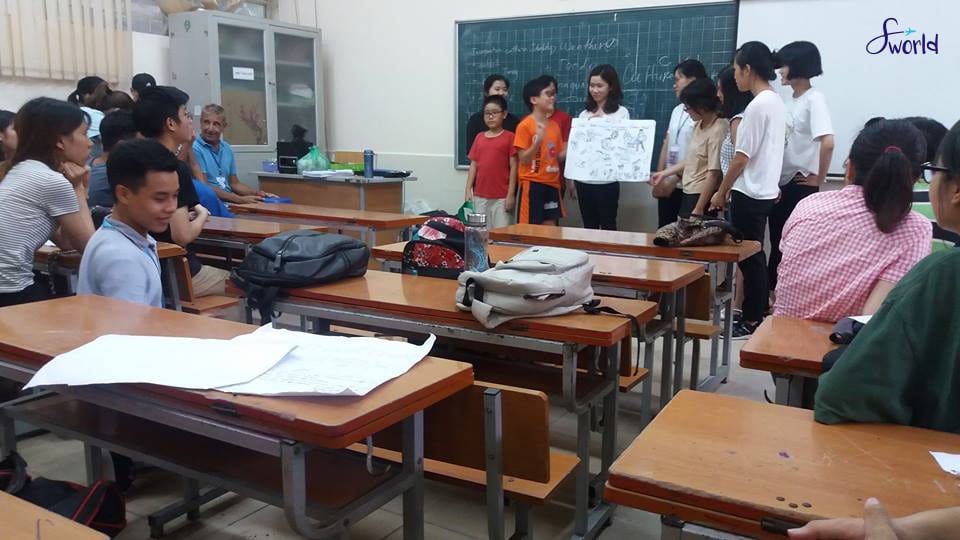 So what are the outcomes of Summer camp 2017?
There is an environment for international and Vietnamese youth communicate and exchange culture.
Students learnt about diverse cultures all over the world.
Students' skills such as teamwork, presentation are improved.
Participants joined hands to do social activities such as volunteering and collecting rubbish to save environment.
In a nutshell, S-World's summer camp included a chain of meaningful activities for students' development. Thanks to this summer camp, participants were trained to be self-reliant, enhance their English and fulfill their skills.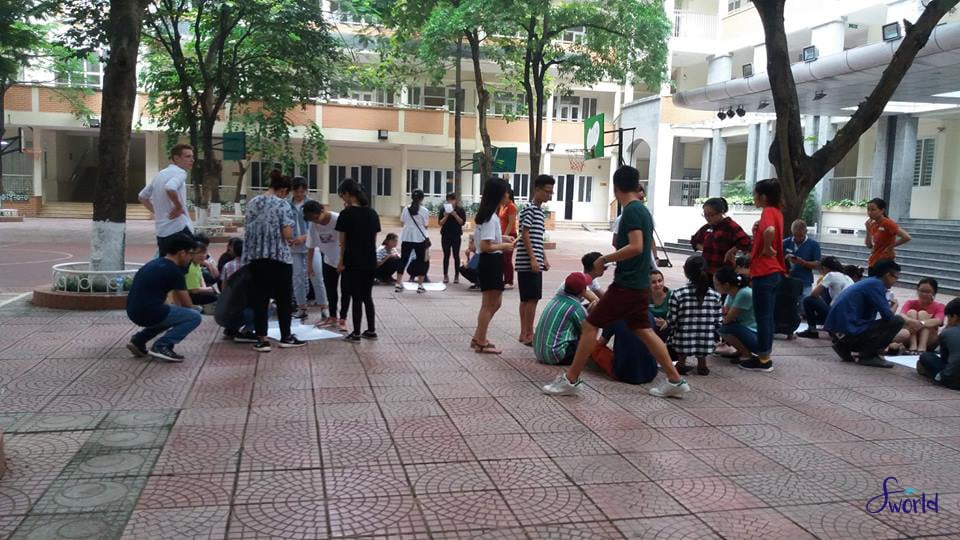 CONTACT INFO:
Email: halo@sworld.com.vn
Website: https://sworld.com.vn/
Facebook: https://www.facebook.com/Sworldvietnam/